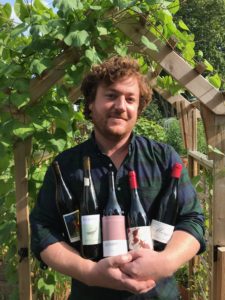 Rosemont Market Wine Happy Hour
Every Friday from 4-7p.m. ALL wines at ALL six stores are 10% off
Looking for something different? Searching for that bottle you tried on vacation last year? Your favorite glass from your go-to restaurant you've been missing? Not sure what you're after, but need some new ideas? Email our Wine Director, Joe Watson, and he will do his best to source your most sought-after bottles and keep your glasses full. 
Pour These Wines With Your Thanksgiving Dinner
Villebois Touraine Sauvignon Blanc – Rosemont Exclusive – A classical style of Loire River Valley sauvignon blanc makes a perfect accompaniment to any side dishes that find their way onto your Thanksgiving table. Fresh, clean, bright, and full of mineral and citrusy goodness, this sauvignon blanc is sure to be a value-driven crowd pleaser.
Pierre Angulaire Bordeaux Blanc – How does this keep finding its way on to our Rosemont Wine Pick's page? It is that good for the price! Created by our friend, Michelle d'Aprix, this white is a blend of sauvignon blanc and Semillon – two classic Entre-deux-Mers Bordeaux white grapes – and began it's life as the staff meal table wine in the vineyard. Soft floral notes are complimented by a citrusy edge in this sumptuous white throughout the entire meal.
Tramin T Cuvee Bianco – Rosemont Exclusive in Entire Country – We directly imported this from the Italian Dolomite mountains just in time for the holidays to be our staple table white. Versatile and delicious, T Cuvee comes from a co-op in the Alto Adige region of Italy. A blend of sauvignon blanc, pinot bianco, riesling, and chardonnay, it really is the white that has something for everyone from bright citrus, to mountain flowers, finishing with an enticingly elegant length.
Tramin T Cuvee Rosso – Rosemont Exclusive in Entire Country – This wine is just plain fun! Let it open up for 20-30 minutes to enjoy the red sibling of our T Cuvee Bianco. Give it a little chill and really see the indigenous Schiava grape show off it's light and appetizing cranberry and just-ripe strawberry flavors only to finish with the cherried structured goodness of its touch of pinot nero (pinot noir) and merlot. Another lovely table red from the Italian Alps.
Nicolas Chemarin Brouilly – We love Beaujolais around here, especially when it comes from one of the 10 small towns that have been labeled as cru. Brouilly gets its designation from the mountain terroir that shares its namesake. Gamay is Queen here – strong and elegant. This organic Beaujolais is sure to please those trending towards bolder wines as well as those looking for a lighter pairing. A versatile red that will find its home alongside your roasted vegetables, stuffings, and the Turkey star in the center.
Jardin du Ruth Vaucluse Rouge – A relatively new mainstay of the Rosemont shelves, we were quite taken aback when we first tasted this, and even more so when we saw the price. This is a value red that drinks well above its price tag. A blend of grenache and marselan (a cross of cabernet sauvignon and grenache) this is a young and powerful bold Rhone wine full of red berry flavors. A beautiful label doesn't hurt either when you see it among your Thanksgiving feasts.
R Dumont Brut NV Champagne – 200 years of knowledge go into this fabulous grower Champagne. Most Champagne today comes from large houses that buy in their raw materials. Grower Champagne comes from families, farming their own vineyards, and creating their own product. It is a small percentage, but the quality speaks volumes to the care and detail that go into these Champagnes. R Dumont has been a Rosemont favorite for years and this non-vintage brut style made from 90% Pinot Noir and 10% Chardonnay is the perfect bottle to pop as the festivities get under way!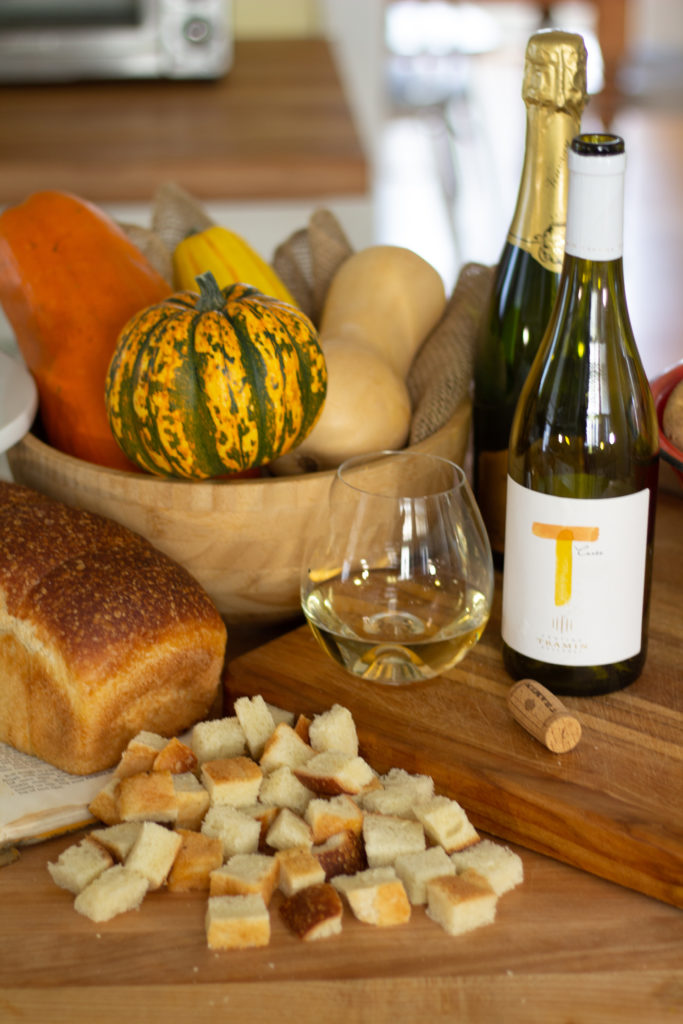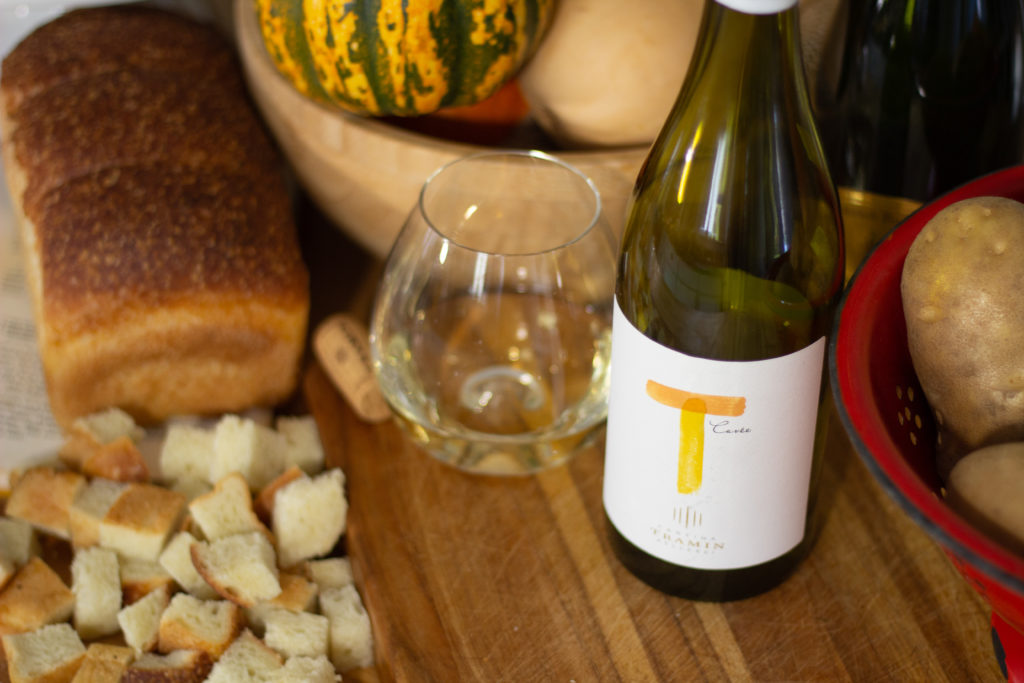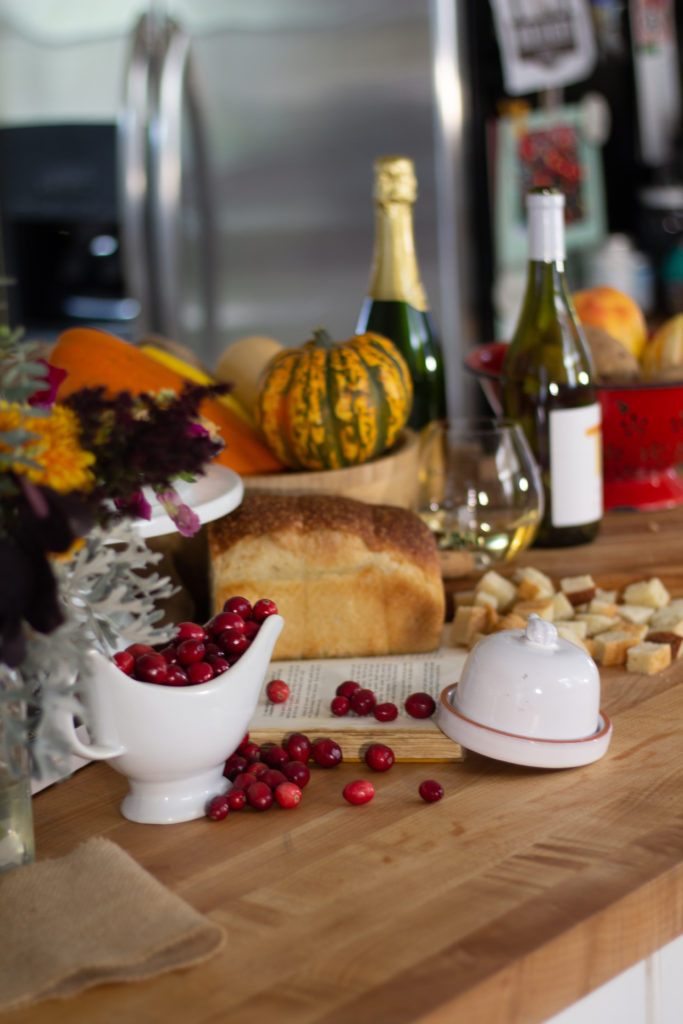 Here are a few other bottles you'll find on the tables of Rosemont staff this Thanksgiving:
Whites:
Domaine Matrot Bourgogne Blanc – Hello oaky chardonnay lovers! Incredible value from Meursault.
Villebois Pouilly Fume – The big brother of our VIllebois Touraine – think Sancerre here.
Pierre Chardonnay – Unoaked Chardonnay from the citadel of Carcassonne in Languedoc.
Poco a Poco Chardonnay – Organic. California. Chardonnay. Unoaked and ready for all the fixings.
Essay Chenin Blanc – Delicious and fresh, South African chenin blanc is a fabulous pair to poultry.
Reds:
Romuald Petit Morgon Vielle Vignes – Another cru Beaujolais, this time from the enclave of Morgon.
Domaine Les Hautes Noelles Gamay – Gamay again! A Rosemont classic for Fall.
Domaine du Cros Marcillac Vielle Vignes – A bolder red from the harsh hillsides of Southwest France.
Jaffelin Pinot Noir – Burgundy wine making meets Loire Pinot Noir. A Rosemont staple!
Camp Zinfandel – From our favorite California producer, an elegant bottling of California Zinfandel
Essay Syrah – Another Rosemont favorite from South Africa. Bold, earthy Syrah at an incredible value.
Rose:
Spinetta Rose – If we ever forgot to order it, there may be a rebellion. A Rosemont classic for years.
Sparkling:
Baudouin Champagne – A lovely grower-Champagne option. Perfect for your Thanksgiving oysters.
Thorigny Vouvray Brut – As good as chenin blanc for the table, it's hard to beat it when you add bubbles.
Thanksgiving Cheese Pairing: Support Local
Winter Hill Everett's Tome: An aged, raw milk cheese with a natural rind. An alpine style cheese that is aged for 2-5 months, this cheese is mild but has a rich, complex flavor. Dank earthy rind with a lovely, creamy paste. I think this would pair well with the Tramin T Cuvee Bianco.
 Jasper Hill's Harbison: Harbison is a soft-ripened cheese with a rustic, bloomy rind. Young cheeses are wrapped in strips of spruce cambium, the tree's inner bark layer, harvested from the woodlands of Jasper Hill. The spoonable texture begins to develop in our vaults, though the paste continues to soften on the way to market. Harbison is woodsy and sweet, balanced with lemon, mustard, and vegetal flavors. Should definitely just go for it and pair this with the R Dumont Brut Champagne.
 Some other fun ones:
Leonora: Delicate and bright, this cheese starts with a grassy citrus profile that mellows out as it ages. Pair with Jardin du Ruth Vaucluse Rouge or Tramin T Cuvee Rosso.
 Ashbrook from Spring Brook Farm Cheese: There are aromas of damp, dark cellar with a mild funkiness on the rind that gives way to a paste that is milky, lactic, and sweet. Pair with Nicolas Chemarin Brouilly.
In Our Cellar
The past few months have provided us with the opportunity to reorganize and expand our wine cellar offerings. We are currently in the process of creating a whole new wine center at our Cape Elizabeth market. With a walk-in wine storage cooler installed, we will be able to safely lay down some of those special bottles we find for you to enjoy for years to come. In the future, our hope is to make this a perfect place for wine classes, tastings, and other special events when it becomes safe to do so.
View our current cellar inventory list here. Interested in ordering something from the list? Email Joe and he will arrange your order for pickup at your local market.