Mud Season
Kelsey Herrington and Dominic Pascarelli are beginning their 8th season at their GAP certified organic farm in Scarborough, Maine. Mud season is always a very productive time at Two Farmers Farm. Just like any other year, Kelsey and Dominic are busy gearing up for tomato season. This means potting up plants in the greenhouse, hanging trellis strings, putting down compost, and ultimately planting thousands of tomato plants by hand.
Between finalizing their crop plan and ordering supplies, the two are able to find a few moments of breath before the marathon growing season really begins. Within that breath lies an opportunity to consider what really matters, both professionally and personally.
Pondering such a weighted question is not typically part of the spring farm agenda, but this year is different. This year we are in the midst of a global health crisis, and Two Farmers Farm is considered an essential business.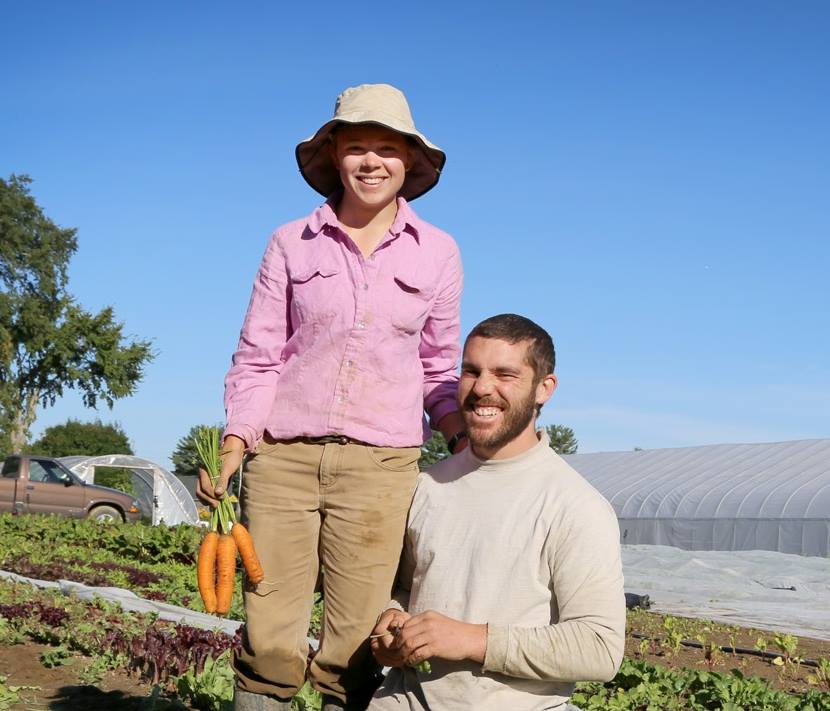 The Beginning of a Movement
It was a passion for feeding people and the shared dream of doing something really important that led Kelsey and Dominic to become farmers. These two have always known that the work they do is essential, but this is the first time in their careers that food producers have been so widely recognized for their efforts. While the effects of the COVID-19 pandemic are devastating, Kelsey remains positive that some good will come from the situation. It is her hope that this is the beginning of a movement where society recognizes the value that essential workers provide and chooses to equitably support those workers.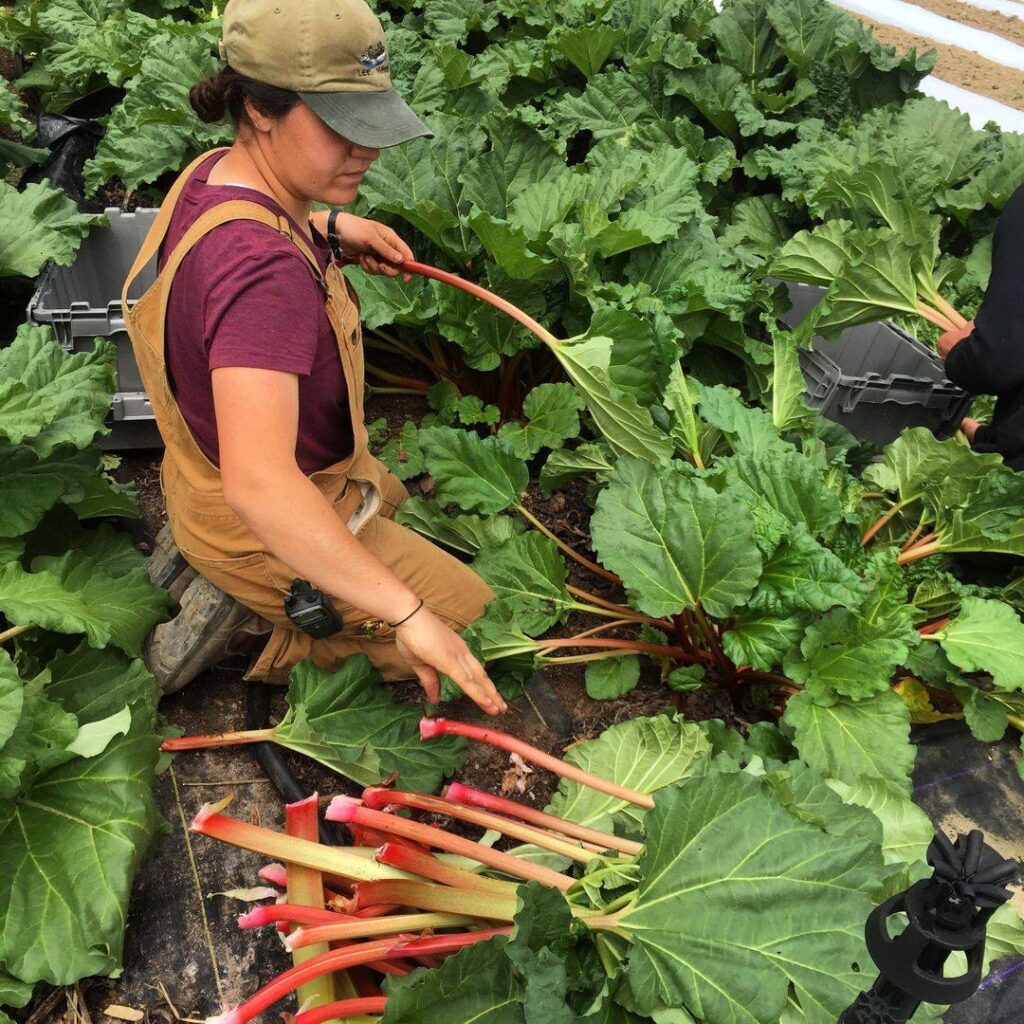 What's Next?
So, what's next for Two Farmers Farm? Well, rhubarb! Rhubarb will be ready to harvest in May, and the first tomatoes of the season will be here by July. Bigger picture, Kelsey and Dominic are working towards maximizing the efficiency of our local food system in an effort to get food to the people who need it as quickly as possible. Through the pandemic they have been able to expand their relationships with retail and distribution partners. They intend to work with these partners, along with food pantries and other local businesses, to foster a stronger food system that both works for the people and is fair to the farmers.
Kelsey and Dominic are filled with gratitude for their network of local suppliers and customers that keep our food system moving every day. Here at Rosemont the feeling is mutual. We look forward to bringing more of their good food to our community in the days ahead.
Photos are courtesy of Two Farmers Farm. Content summarized from April 2020 interview with Kelsey Herrington.