Local farmers have experienced a tough summer growing season due to the rain. It's important to support our Maine farms as much as possible before the colder, less profitable seasons. Here's a recipe for how we are turning our Maine cherry tomatoes into Local Baked Feta Pasta.
Ingredients:
1 pint of Cherry Tomatoes (you'll notice in the photos we supplemented large heirloom tomatoes because we didn't have a full pint)

Note: Cherry tomatoes are a bit sweeter than larger heirloom tomatoes! Keep that in mind when mixing tomato sizes.

1 Onion, chopped
4oz of Feta – we recommend Saco River Goat Cheese Basil Feta, it's delicious!

Note: Feta is super salty. We used half the chunk pictured above.

Bag of pasta, any short shape – we recommend locally-made Piccolo or Amolitta
3 tbsp of Olive Oil – we recommend Olive Harvest
Salt & pepper to taste
Basil to garnish
Toasted Pinenuts (optional)
Smashed croutons (optional)
Method:
Preheat oven to 400 degrees.
Chop onion and spread amongst the cherry tomatoes onto a sheet pan. Place the feta chunk in the center with pinenuts and drizzle everything with olive oil.
While the tomatoes and cheese bake, boil a pot of hot water and cook pasta.
Bake for 30 minutes of until tomatoes are jammy and onions are browned. Cheese should also be melted and gooey.
Place all ingredients from the sheet pace into a blender and pulse until combined. If you like a chunkier sauce, skip this step!
Strain pasta and add to your now smooth sauce.
Top with extra toasted pinenuts, smashed croutons and drizzle with a little extra olive oil.
Wine Pairing: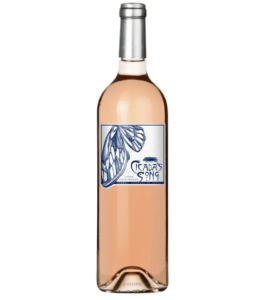 Cicada's Song Rosé.
Smell: fresh red berries, melon, and sweet white flowers.
Taste: fleshy stone fruit and light raspberry, framed by wild herbs and white pepper.
Pair with: seafood, grilled meat, fresh pasta with basil.
Find all of these ingredients and more at your neighborhood Rosemont.