New Hampshire native Keper Connell has been in the maritime industry for over 20 years. The son of a restaurateur, Keper spent much of his life in Coastal New England, making him no stranger to the hardworking lifestyles of both the food and fishing industries. With a mission of quality over quantity and creating a business model that allowed him to be present with his family, Keper set out to fill a void in his home region of the Eastern United States: premium, small portions of Conservas seafood.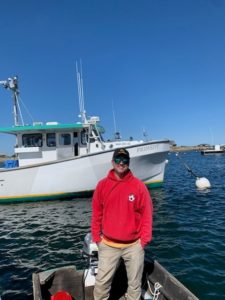 When we sat down with Keper, owner of  Gulf of Maine Conservas, to chat about his product he first made sure to establish we were familiar with the language used in his industry – primarily the difference between "canned" and "Conservas". Furthermore, he explained what set Conservas-style tinned fish apart from larger-scale canned seafood available in the U.S. market. Putting definitions and explanations aside for a moment, this marked moment is a testament to Keper's deep respect for the ingredients and the process by which his product comes to market. Keper explains: "Conserva means preserved in Portuguese, Spanish, and Italian and is the common word used in those countries to describe tinned seafood. Drawing inspiration from this Mediterranean tradition, we preserve our fish in high quality olive oil."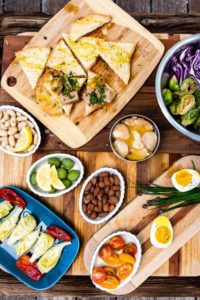 Keper catches his fish by rod and line, drawing one fish at a time from the chilly waters of the Gulf of Maine. Once caught, the highly regarded blue fin tuna are immediately dressed and cooled in a salt-water brine before beginning their journey to Portland, Oregon. Gone are the days of local canneries here in New England, which Keper reminisces as a food preservation method that has been lost on the East coast. Keper has partnered with a cannery in the Pacific Northwest where his delectable fish is canned by hand in a FDA-approved facility. Once packed, the now tinned tuna is shipped back to the Northeast where Keper distributes to select retailers and restaurants. His line of Conservas seafood is a domestic standout among more commonly sold tinned fish from Spain, Italy, and France.
When asked his favorite way to enjoy the Conservas Blue Fin Tuna we carry at Rosemont, Keper offers a simple preparation that lets the ingredient shine – just how we like it. Start with a Rosemont Sourdough Boule, use the oil from the tuna to crisp the bread in a cast iron frying pan, simply serve the tuna over the bread and enjoy!