Rosemont Wine Picks
Whites
Domaine des Cassagnoles Reserve
For the price, it's hard to find a more versatile, and well-made French white. 100% gros manseng from it's indigenous home in Gascogne has the acidity of sauvignon blanc but a full body reminiscent of chardonnay from Burgundy. Pair with simply prepared fish and shellfish, roasted chickens, sautéed vegetables, quiche, white bean stew, and on and on and on…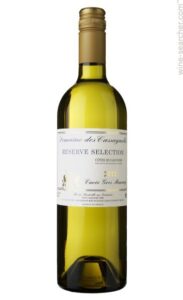 Suavia Souave Classico
Souave has received an unjust reputation for being one of Italy's bulk wine regions. It's grape, almost always Garganega, often grows on the valley floor around the medieval town of Soave in rich soils not particularly ideal for building structure and terroir into the vines it produces. However, high on the hillsides, one finds a classification of Classico where the three sisters of the Tessari family have found a way to bring the most out of the local Garganega grape. Light-bodied and versatile with notes of citrus zest, mountain herbs, and a touch of salinity, this wine is one of our favorite whites on the shelf. Think of this as your perfect seafood pasta wine or to give those Italian pinot grigio fans something new.

Pierre Angulaire Bordeaux Blanc
A good friend to the Rosemont community, and a fantastic wine maker, Michelle d'Aprix developed her Pierre Angulaire to be the staff drink on hot summer days in the vineyards of Bordeaux. The classic Bordeaux white blend of organic sauvignon blanc and semillon feels crisp and bright up front with a floral undertone and lengthy finish. Really the perfect wine for sipping in the garden on a warm summer's evening or a go-to pairing for grilled fish, light vegetarian dishes, or a simply dressed salad. I always have a bottle of this chilled and ready in the fridge.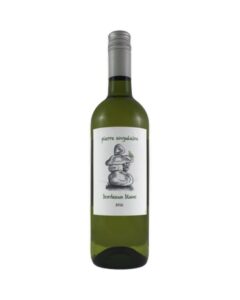 Vie di Romans 
Let's face it, these are a splurge for most of us. But, if you're going to splurge, I can't think of a better place to look than these three whites from Vie di Romans in Friuli – Flors di Uis, Pinot Grigio, and Chardonnay. The blend in the Flors di Uis changes in percentages by year of Malvasia, Riesling, and Friulano and is unlike any white blend we've ever tasted. Floral, balanced acidity, and rich body, it's really something to enjoy the first glass on it's own, and is a perfect accompaniment to heavily spiced Asian dishes, or rich, creamy seafood recipes. The chardonnay is crisp, well balanced, and the mineral backbone completes the comparison to white Burgundies at higher price points. Delicious on it's own or next to a summer barbecue of chicken and vegetables. And the pinot grigio…everyone has a reference for Italian pinot grigio but they'd all be surprised by the complexity of this number. Left on the skins long enough to give this orange wine it's copper hue, it's got the texture to hold up to rich risottos, and the complex acidity to pour alongside your grilled fish and seafood. After a tasting of nearly 30 red and whites from Italy, our staff only came back for these and you should to while you can.
Pinot GrigioFlors di UisChardonnay
Previous
Next
Reds
Bagordi Rioja Crianza
The winemakers at Bagordi seem to get it right at every level of production. From their young cosecha to the well-aged Riserva, they are able to pull the best of the terroir around the River Oja region of Spain, more commonly seen as a portmanteau, Rioja. Their middle-tier Crianza has been a Rosemont favorite for years. We clamor for it's dusty, ripe red-fruit power every new vintage and often find ourselves empty handed by the end of the year due to it's popularity. A blend of tempranillo and Graciano, this ageable wine can sit in your cellar to mellow or be enjoyed just as the vintages get released. A fabulous value-driven companion for cured or grilled meats, and maybe a little side of manchego.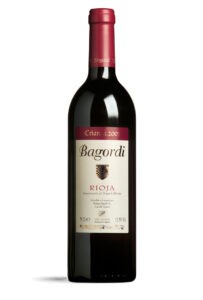 Domaine de Clovallon Indigenes
This field blend is from one of the oldest continuously harvested clos (or small vineyard plot) in France. An it sits on less than 2.5 acres! There's a lot of text on the front label – those are all the grapes that they have been able to identify in the blend. Pre-phylloxera vines, natural fermentation, and biodynamic farming bring you a wine made in essentially the same way it was in the 1800's. You can pair this with herb-crusted red meats, deep-colored vegetables, or brothy bean stews; but I recommend having the first glass on its own to experience the history and passion for traditional wine-making that this family lives for.

Giovanni Rosso Langhe Nebbiolo
The name of the king of Piemontese grapes, is derived from the Italian word for "fog", nebbia. In the rolling hills in northern Italy, a dense fog descends on the valleys during harvest season and those vineyards that find themselves above the fog line are where the prime Nebbiolo vines find their home – queue Giovanni Rosso. Don't let the light color fool you, this is a boldly flavored red with strong tannin, high acidity, and lots of earthy aromas. This structure makes it an amazing pairing for strongly flavors from cured meats, bold hard cheeses, and rich red pastas and roasts.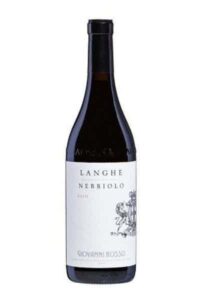 Domaine La Bastide Blanche Bandol Rouge
Ah Bandol, the appellation known for it's distinctive ability to create delicious rose has a darker side…and it comes from mourvedre. Inky and bold, mourvedre is often a blending grape (particular;y famous for GSM blends of grenache, syrah, and mourvedre from the Rhone). However, in the seaside district of Bandol, it takes center stage to produce a powerful, ageable, delicious red that begs to join the table setting with your herb crusted lamb, grass-fed beef, or other boldly flavored meats.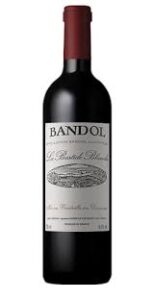 Joseph Mellot Sancerre Rouge
Maybe we love the lesser known grapes from regions synonymous with a certain style but the reds of Sancerre are noteworthy nonetheless. Sancerre, more known for it's flinty, mineral driven white sauvignon blancs, creates some of the most drinkable pinot noir in France. Seldom seen outside of France – pinot noir in Sancerre accounts for only 10% of production and half of that goes into delicious rose – the pinot has a distinct earthiness but an edge of minerality rarely seen in the grape. In France, it is a favorite bistro wine for all your classically earthy, rich, paysanne meals. In the U.S., it's a rare treat that we love being able to share.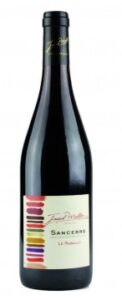 Pentimento
Another from a long-time Rosemont friend, Michele d'Aprix – the first, and only, American woman making wine in Bordeaux. This organic merlot with a touch of cabernet franc is an approachable, versatile Bordeaux that lends itself to sipping around the fire or pairing with all your winter meals and summer grills. This is serious, modern Bordeaux that pays homage to the historic grounds at Chateau Beausejour in Montagne-St. Emilion.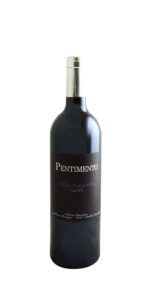 Rosé
Kruger Rumpf Rosé
There is rosé, and then there is rosé. A cult classic at Rosemont for numerous vintages, this rosé of pinot noir from the Nahe region of Germany is the perfect summer beverage. Crisp, tantalizing acidity, and strong red berry flavor make for the total package. Enjoy as an aperitif in the garden, alongside a plate of briny Damariscotta oysters, or even as a surprising friend of grilled pork tenderloin. We only bring in a set amount of this wine every year so get stocked up early or place a special order for the next vintage… it's worth the wait and priced well below it's drinkability.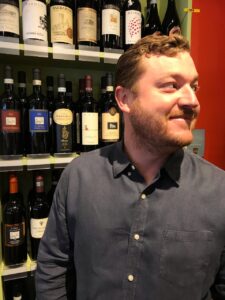 Love these but looking for something a little different? You can always contact our Wine Director, Joe Watson, for special requests. Trying to find that bottle you tried on vacation? Your favorite glass from your go-to restaurant? Not sure, but looking for some new ideas? Email Joe and we'll do our best to source your most sought-after bottles and keep your glasses full.